Post by Kata Samoes on May 25, 2008 22:14:19 GMT -5
Alright! Karma and Dharma have run their course as of...an hour ago, from my last fantastic observation dealing with the famous Founder named..Founder. This paragraph just ended that spell, and all will continue as the universe intends for him.
However! Now I have a new project, and I need some help. This project goes in two parts, and three "subjects." Nothing bad, I promise, this is a helpful experiment in looking for the metaphysical solution to world hunger. Now, in detail, I will explain what I am going to do for the best understanding.
The 3 Subjects: One is an individual poor Chinese citizen who's been living on the street. I will call him Hau. Hau has been out of a job for 3-5 years, poor, homeless, and just out of the hospital for one of the many reasons a homeless man will have to go. Hau has prayed for relief, and I'm sure our young man will be relieved indeed.
Second is a small village in Africa who has been suffering from hunger due to an economy and food gathering issue out of their control. A pregnant woman just died of hunger and sickness, and so a Shaman has approached me asking for a blessing. I explained I will give them a gift they will appreciate, but it is not an item. For reasons of this project, and by request, this village is NOT NAMED nor location given.
However, what really makes this an interesting ordeal, and what I need help with, is our Third. This is a village/town called Sanipas in the country of South Africa. The below map is to give you the idea of where it is: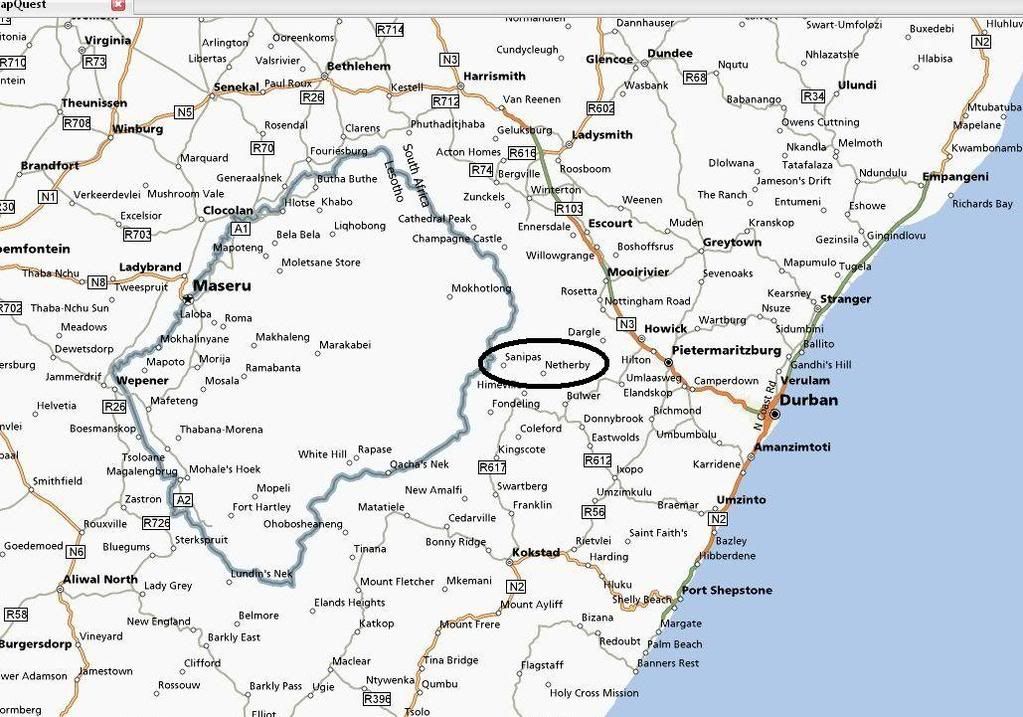 This village is to going to be monitored closely for improvements and anything negative. They are allowed full warning and heads up of what's going on, and the reactions along with the Shaman's actions will play in part of this.
Now, what am I going to do? Shadow magick (the subtle chaotic psionic workings) will come into play for enforcement of the work, while an astrally evoked spiritual working is formulated. The goal? To feed the people to the point of health and immune system restored naturally due to nutritional balance restored.
This will be done in two parts: You guys come in handy from Astral monitoring and maintaining the original working. I will monitor and manage the Shadow magickal working I put forth. The second part will be posted to another forum I frequent to make tweeks and monitor at their convenience. This will be done later.
So, who's up for helping me out on this? This is a MAJOR project I've designed and any help will be appreciated.